Miss December 2002
A Winter Playground!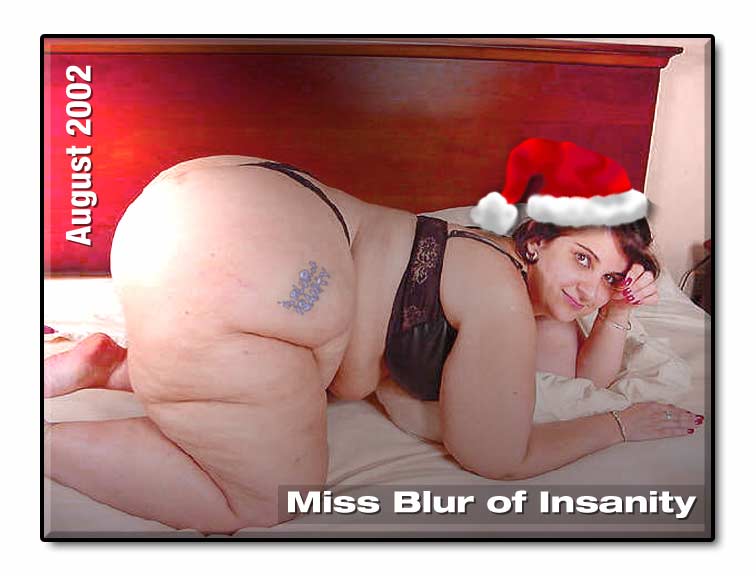 Winter brings a certain chill to the air, which means it is time to cuddle up in the sultry boudoir
of our alluring winter bed warmer! Disappear into folds of flesh, suffocate in our little Miss Blur of Insanity's
rolls of fleshly pleasure. Winter do your worst - for we have found our shelter!
What?!! No! Noooo!! Aghhh!!!
RETURN to THE BLUR OF INSANITY!